The Doctorate Association (DA) is a political independent, not-for-profit organisation, with the aim to help our members adjust to life and study abroad. We are a global platform for international doctoral students and scholars to integrate and be involved in the local community. We are engaged in providing specialist services in academia, entrepreneurship, career planning and cross-cultural communication. The Doctorate Association hopes to become a culturally diverse hub for its members in the local communities they represent.
Our Works and Prospects
1. Regular interdisciplinary academic symposiums.
2. Career development workshop.
3. Career fairs in the UK or overseas.
4. Leisure activities (day trip etc.)
5. China UK entrepreneurship challenge.
6. Contribution to Sino-UK commercial exchange.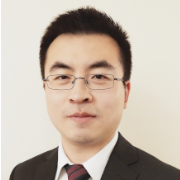 Professor Timothy Mitchell