Date/Time
Date(s) - 11/11/2018
2:00 下午 - 4:20 下午
Location
David Hume Tower
Categories
主讲人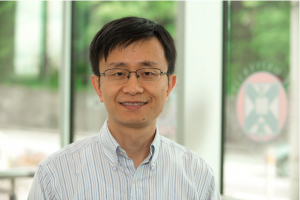 Bin-Zhi Qian received his bachelor degree in Biochemistry from Fudan University at Shanghai, China. He then joined Chinese Human Genome Centre at Shanghai (CHGCS) as a research fellow working on gene expression profiling of gastric cancer and hepatocellular carcinoma using patient samples (PNAS 2001, World J Gastroenterol. 2004). Bin-Zhi then joined the Ph.D. program at Albert Einstein College of Medicine in New York under the mentorship of Professor Jeffrey Pollard. His research was focusing on the role of macrophages in breast cancer distal metastasis (PLoS One 2009, Cell 2010, Nature 2011). He received his PhD in Biomedical Sciences in Einstein and stayed for a short postdoctoral training with a prestigious Susan G. Komen for the Cure Postdoctoral Fellowship. He then joined Dr. Charles Sawyers' group at Memorial Sloan Kettering Cancer Center in New York to continue his training to investigate the role of tumour microenvironment in prostate cancer metastasis and therapy resistance. In 2014, he was awarded with a prestigious Cancer Research UK Career Development Fellowship and University of Edinburgh Chancellor's Fellowship to establish his independent research group with a joint appointment at Edinburgh Cancer Research UK Centre & MRC Centre for Reproductive Health at University of Edinburgh. In 2017, he also launched a 5-year project on metastatic hormone refractory prostate cancer funded by European Research Council. His long-term research goal is to understand the mechanism of cancer metastasis and therapy resistance, and develop effective therapeutic approaches by focusing on the interactions among metastatic tumour cells and associated host cell types.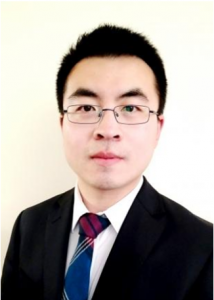 Dr Yunjie Yang is the Chancellor's Fellow in Data Driven Innovation at the University of Edinburgh. He received his PhD in Engineering Electronics from The University of Edinburgh (2018), MSc in Control Science & Engineering from Tsinghua University (2013), and BEng in Measurement & Control Engineering from Anhui University (2010). From Aug 2013 to Feb 2014, he was a research assistant at the University of Connecticut, Storrs, US. After obtaining his PhD, he was a Postdoctoral Research Associate in Chemical Species Tomography at The University of Edinburgh until Aug 2018.
Dr Yang's research interests are in the areas of sensing and imaging with miscellaneous tomography modalities, and machine learning techniques for process analysis. The goal of his research is to improve the observability in both industrial and biomedical processes for enhanced control and fault diagnosis, and address the pressing challenges of efficient utilization/interpretation of enormous sensing data generated by multiple modalities. His research has led to more than 45 peer reviewed journal and international conference publications, many of which were published in high-impact journals. Part of his research outputs has been licensed to overseas research institutes and received strong interest from industry. He was the recipient of the 2015 IEEE I&M Society Graduate Fellowship Award.
活动时间
2018年11月11日,周日,14:00-16:20 

活动地点
LG.07, David Hume Tower, George Square, Edinburgh. EH8 9JX 

活动语言
中文

活动流程
14:00-14:30  入场
14:30-14:45  主持人开场,介绍嘉宾,博联爱丁堡主席(吴骏锡)介绍博联
14:45-15:25  主讲人钱斌治教授分享(10 min ppt + 30 min QA)
15:15-15:55  主讲人杨云杰博士分享(10 min ppt + 30 min QA)
15:55-16:20  会后交流,茶歇
17:30        与会人员自愿聚餐(中国红)

活动申请
http://www.eventbrite.co.uk/e/career-development-at-the-university-of-edinburgh-tickets-52180231477